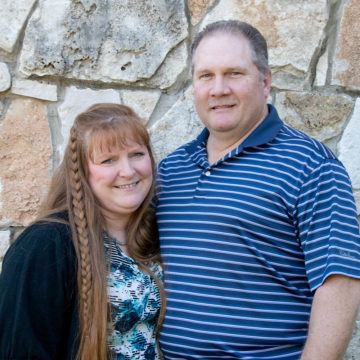 Stephanie was born right here in Arlington, TX. She graduated from Sam Houston High School in 1986. She met her husband Todd, at church, they were married in 1988. After getting married her and her husband They worked in the junior high department for several years. In 1994 they brought their family to Harmony Baptist Church. Since then she has worked in the children's department in one capacity or another.
She began working for the Arlington Independent School District in 2004 where she spent 5 years in kindergarten and 8 years in the alternate curriculum department.
She has been a teacher in Kidstreet for many years. Working with children has always been a big part of her life and what she feels God has called her to do.
Stephanie and Todd have two beautiful daughters, Christa & Becka, five dogs, a cat, fish, and a mod-podge of rescue animals. Crocheting is a favorite pastime for Stephanie, but spending time with family and friends is cherished the most.